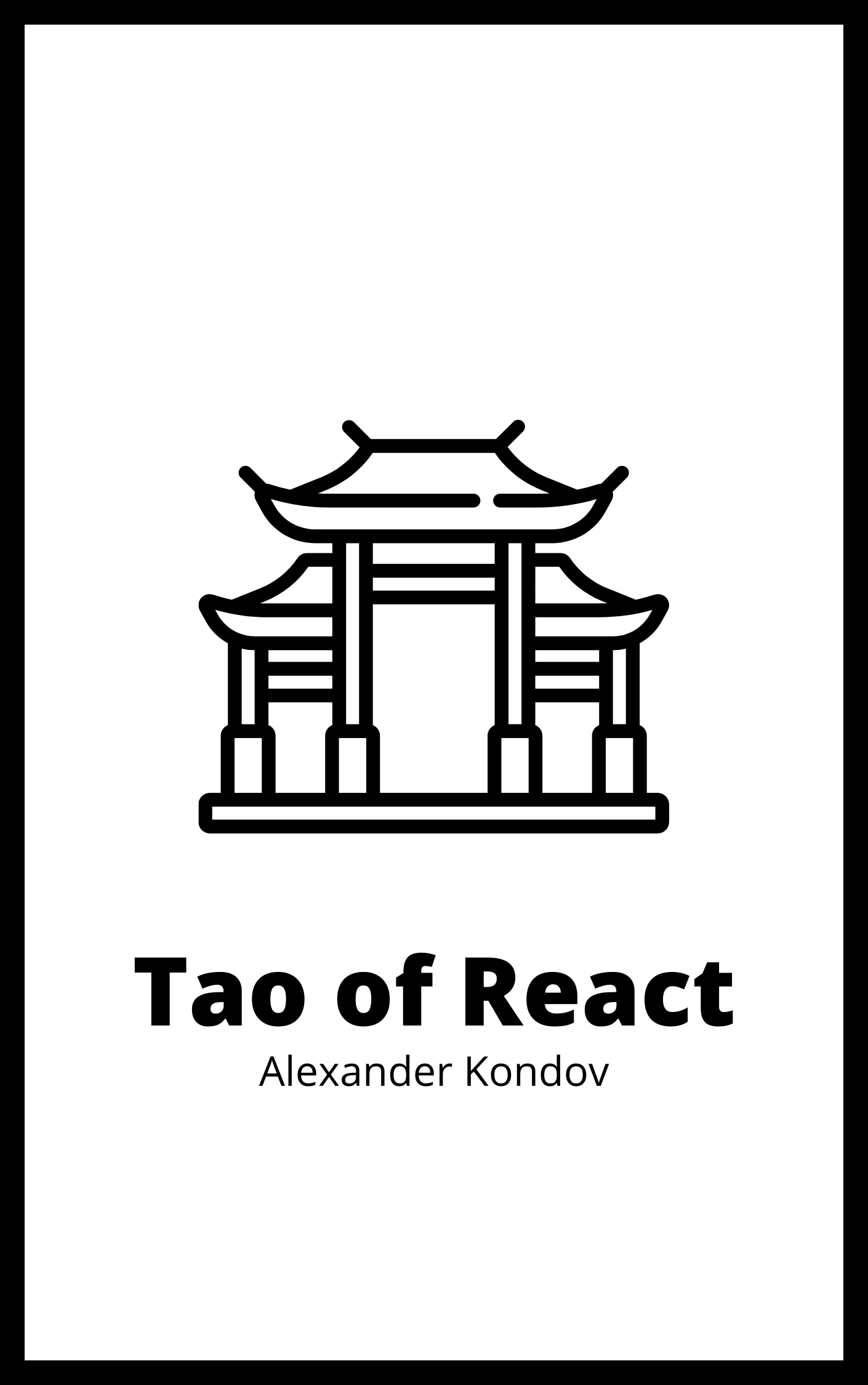 Learn how to structure React applications and design better components
The Tao of React book contains rules and guidelines that will help you build well-structured applications. Learn proven practices about architecture, component design, testing and performance.
$9
Get the complete book. All 4 chapters, containing 70 principles, described in 113 pages. That's it.