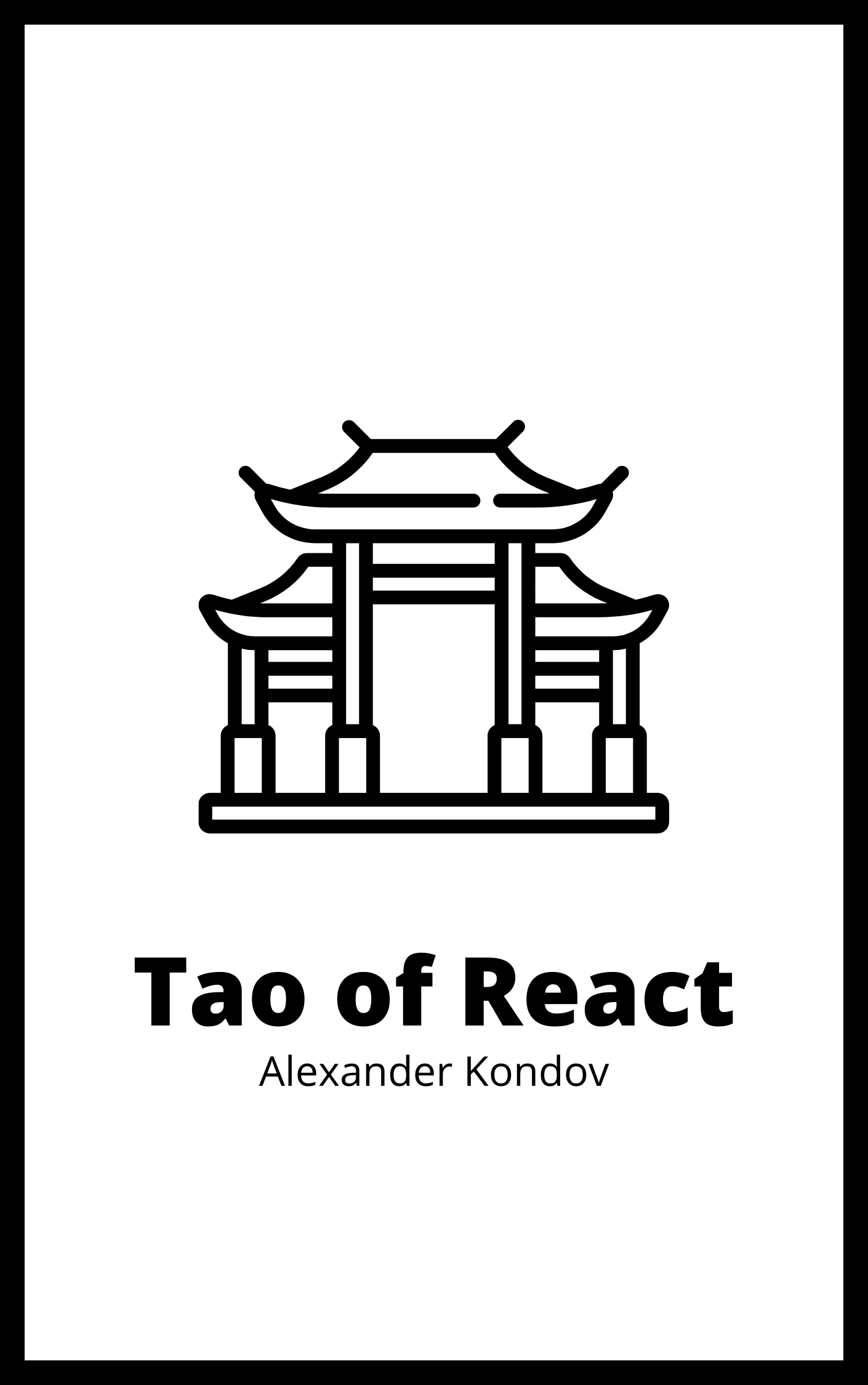 Learn how to structure React applications and design better components
The Tao of React book contains rules and guidelines that will help you build well-structured applications. Learn proven practices about architecture, component design, testing and performance.
The Early Release is Out! 🎉
For those who want to get their hands on the book and don't mind typos and grammatical errors. It has the complete content but is still being refined.
Get the full 100 pages at a discounted price now. You will automatically get the complete book when it's ready.